For candidates
At Responsive Personnel, we understand how much a job can change someone's life, and how important it is to get the right workplace for you. That's why we get to know our candidates and best understand where they can fit to show off their skills and shine at work..
With over 50 years' experience working with national and international companies in the commercial sector, you can count on us to help guide you into the best possible career path. The commercial sector can be a rich and rewarding environment to work in, with opportunities ranging from warehouse, to logistics, to delivery.
Our Empathy Profiling system combines Motivational Mapping and Occupational Strength Assessment. This trio of assessments means we understand who you are as a person, what motivates you in the workplace, and what your skills are. With this tried and tested formula, we're able to place candidates accurately, ensuring you are employed somewhere that really suits you and gives you the opportunity to grow in your career.
We work with both large-scale companies and smaller local and family businesses, so we can ensure you're placed in the best workplace that suits your skills and goals. Many of our clients are well known and have worked with us for many years, such as Oak Furniture Land.
Some of the roles we've previously placed candidates into include: Call Centre Executives, Revenue Managers, Administrators, Sales Executives, and more. Many of these roles offer great opportunity for career progression, for example into Operations Manager, Team Leaders and Business Managers.
Our aim is to walk in your shoes and help you get the best opportunities available for work. Our team are with you throughout the process, keeping up with you twice a week with vacancies and taking the time to understand your profile to help place you with the best available employer. Drop us your details today and find out how one of Swindon's best rated recruitment agencies can help you in your commercial career.
Submit Your CV and Get Vacancies Sent To You
Looking for exciting and varied opportunities that work for you? We've got the perfect role waiting for you in the industrial sector.

Whether you're looking at more traditional roles that place you on the busy call centre floor or a Administator for a local company or if you want to progress forward with a more challenging job as a Branch Manager, there's a place for you. We're here to help you find it!
For employers
Whether you need temporary replacements, a part-time contract or a permanent worker to join your team, we'll find your perfect match. Different from any other recruitment agency, we'll always go the extra mile to find out what exactly your company needs to find the perfect fit for your vacancy. That's why we'll always come to visit your site and business, getting a complete feel of your business and the type of worker that you need.

In addition, we do a thorough check of our potential candidates, including Empathy Profiling, Motivational Mapping and an Occupational Strengths Assessment. This will help us find out how they get on with others, their motivations and goals with your company and what their skills and strengths are. With the information, we won't just supply someone who looks good on paper. We'll give you someone that has the skills and expertise to handle your role and the personality and aspirations that fit into your company and culture.
We provide all of this for cost-effective and competitive prices. If you hire our worker on a temporary basis, we'll charge an hourly rate for the hours you need. If you hire them permanently, we can offer competitive fees.

Taking the time to get things right is how we've achieved a 100% fulfilment rate. In a hurry? We also offer next-day placement services, so your business can carry on running as usual.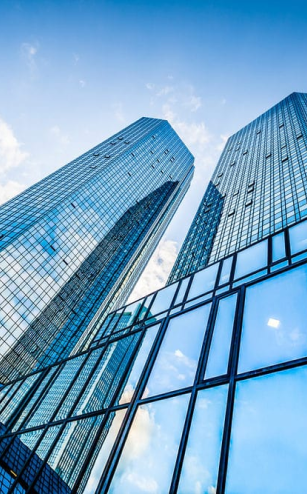 Commercial vacancies
Responsive Personnel - 0623
Swindon
"I have been using Responsive Personnel as my preferred temp agency for a couple of years and have found them to be very professional. Just recently I embarked on a very large campaign, where I required extra resource, and Responsive were very helpful in finding 18 temps for me. There were a few teething problems, but these were overcome and we had a very successful campaign."
J Townsend- HR/Office Co-ordinator , Scotts Ltd
"I have been using Responsive Personnel as my preferred temp agency for a couple of years and have found them to be very professional. Just recently I embarked on a very large campaign, where I required extra resource, and Responsive were very helpful in finding 18 temps for me. There were a few teething problems, but these were overcome and we had a very successful campaign."
J Townsend- HR/Office Co-ordinator , Scotts Ltd